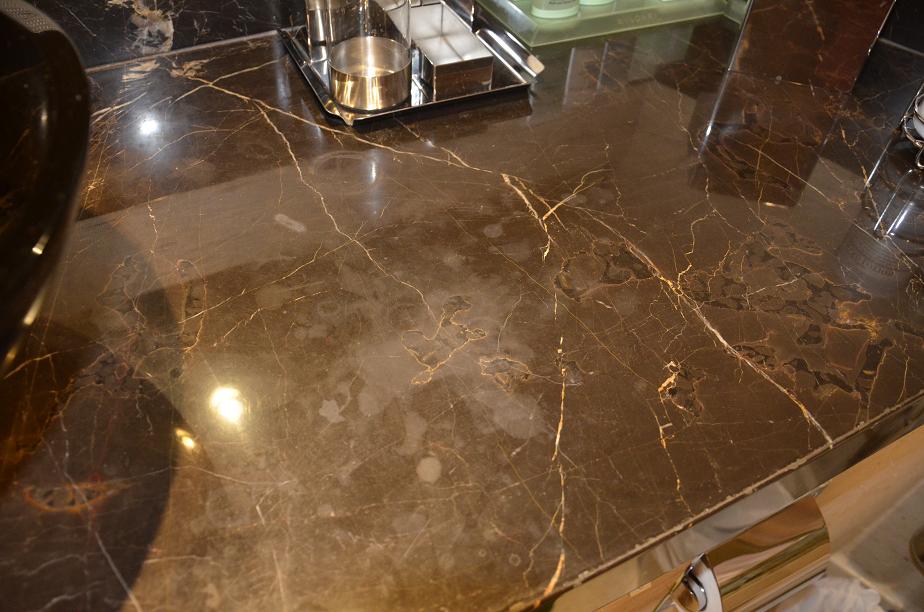 Before our marble polishing work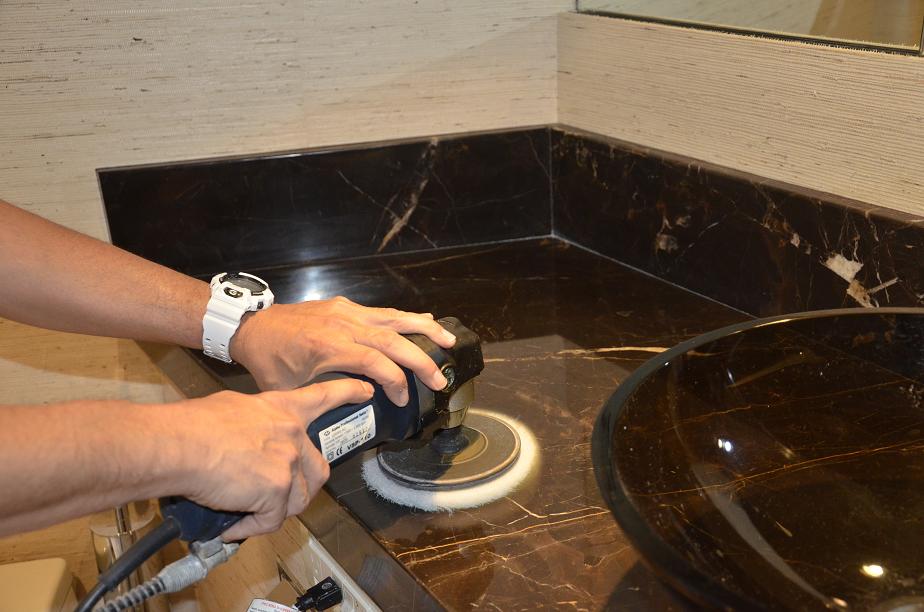 During our work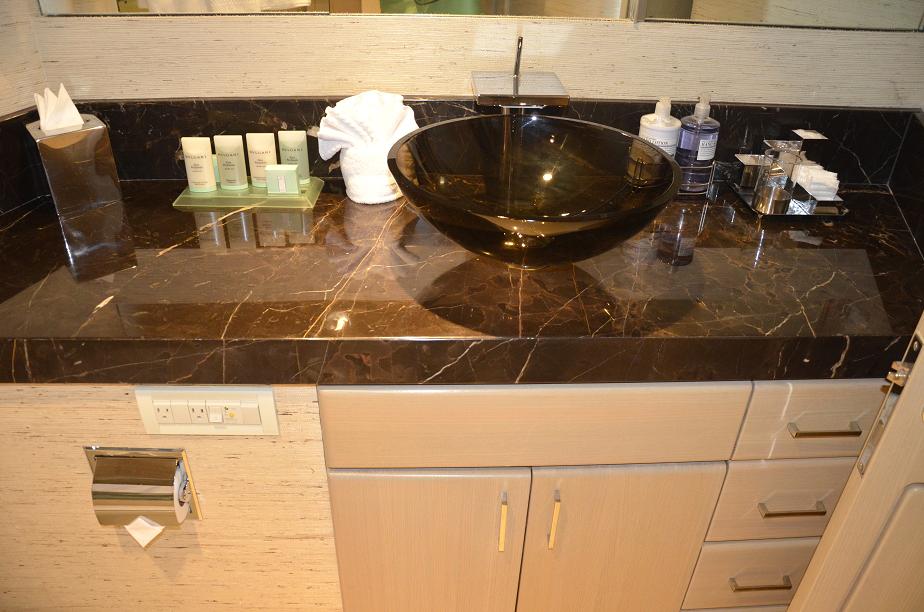 After completeing our job.
Marble, Granite & Natural Stone Cleaning:
Cleaning, polishing and restoring marble, granite and natural stones on board luxury motor yachts require a high level of expertise, personal care and dedication.
Contracting the expert technicians of Mega Yacht Cleaning will assure you that we are committed to uncompromising policy, attention to details and desire to satisfy every one of our customers. Marble, granite and natural stones can be found aboard super yachts in areas like the galley, sky lounge bars, foyers, day heads, bathrooms and as decorative counter tops throughout the yacht.
Recommendations for general cleaning and daily maintenance:
When it comes to daily cleaning and maintenance of marble granite and natural stones aboard yachts and boats, it is our recommendation to use a lightly wet microfiber cloth to wipe the area needed to be cleaned. Make sure to use tab water to complete the cleaning task. If using a cleaning chemical to clean the stone make sure to use only the ones that are specially made for the specific type of stone. Avoid using any other cleaning solution including acidic chemicals, vinegar water, Windex or any other cleaner you use to clean the rest of the boat.
It is highly recommended to wipe and dry any wet marks left on the surface of the stone, because any kind of liquid left will leave a stain that will not come out unless you call a professional. Be aware of using museum gel to secure any fixture to marble, granite or natural stone surfaces. It will leave a mark that can be removed by professional technician only.