Best Cleaning Services For Yacht Overheads, Ceilings & Walls Upholstery
Is your yacht appointed with fabrics on the walls and ceilings? If so, you know how difficult those places can be to clean. The professionals at Mega Yacht Cleaning are experts in cleaning yacht overheads, ceilings & walls upholstery. In fact, we pride ourselves on being overhead, ceiling and wall cleaning specialist.
Getting Your Yacht Overheads, Ceiling & Walls Upholstery Clean
Many yachts utilize fabrics to cover their walls and ceilings. Mega Yacht Cleaning has accumulated the expertise over the past 15 years to handle any yacht ceiling & walls upholstery cleaning needs. We provide:
Suede-covered walls cleaning
Microfiber upholstery cleaning
Cleaning of other fabric used as a ceiling or wall adornment
The Mega Yacht Cleaning Difference
The most important reason why you should use a ceiling and wall cleaning specialist is that we will not only get your walls and ceilings clean, but we will help extend the life of the fabric. Ceiling and wall fabrics can easily get soiled with water from leaks, dust from air conditioning vents, and fingerprints from guests or maintenance crews.
Our technicians will come onto your yacht on your schedule to clean your overheads, ceilings and walls. We work around your schedule and your needs.
Call the Mega Yacht Cleaning ceiling and wall cleaning specialists at (954) 448-8899 to learn more about our overhead, ceiling & walls upholstery cleaning service. We start with a free estimate of your cleaning needs and a list of references to ensure that you get exactly what you want.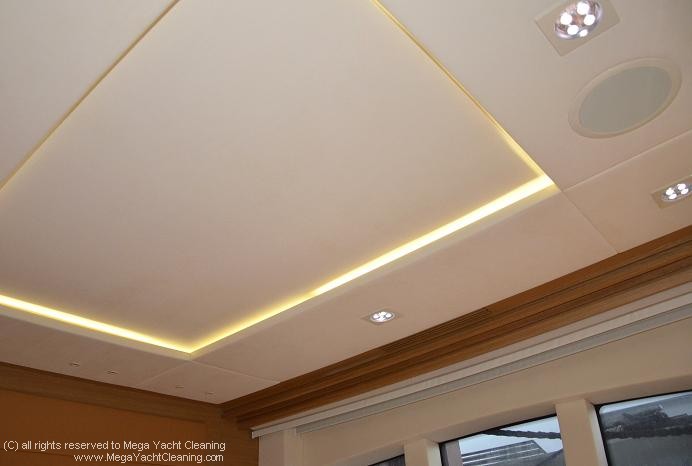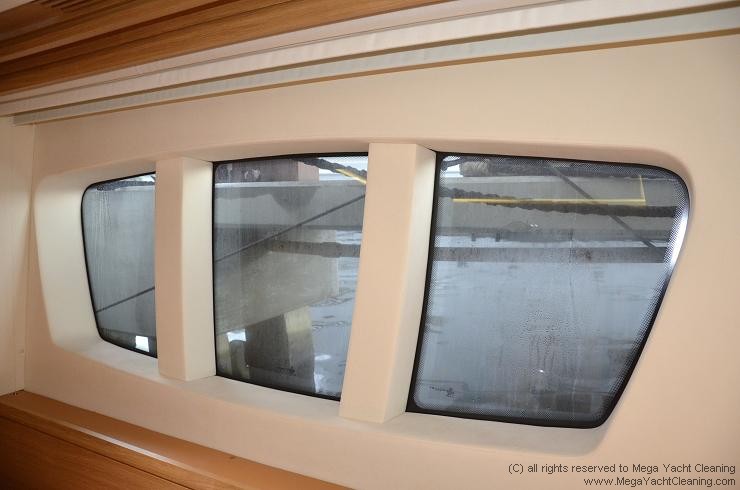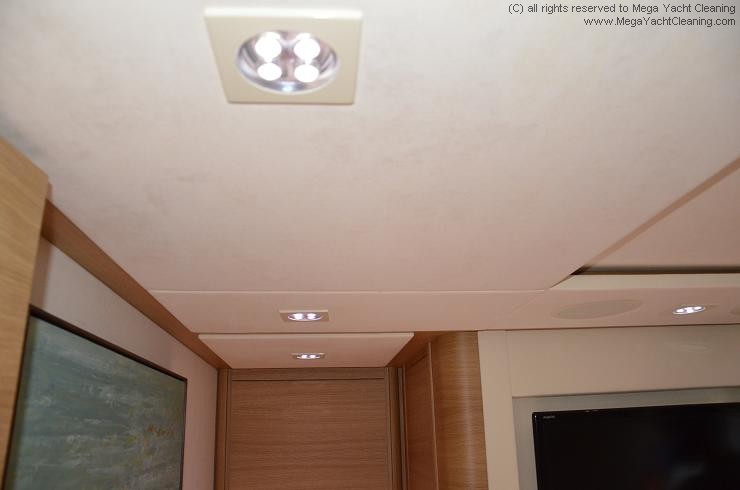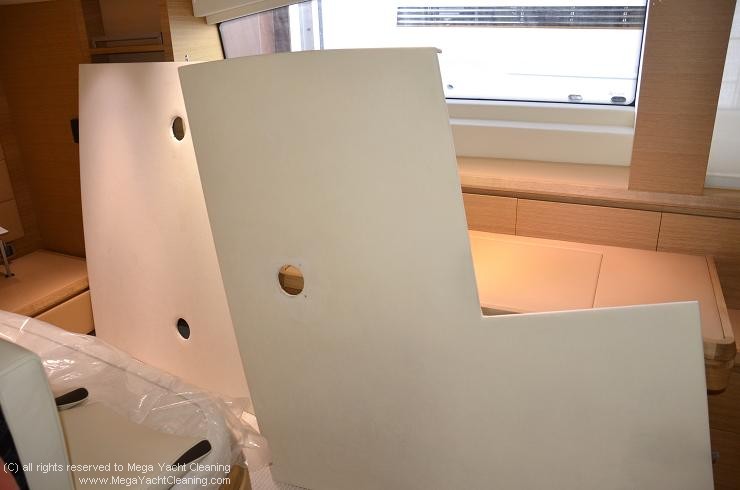 Ceiling & Walls Upholstery
Most mega yachts and superyachts have their walls and ceilings covered with expensive fabrics like leather, suede, microfiber, vinyl or any other fabric. You will find that most air conditioning vents throughout the yacht are located on the top part of the walls, right under the ceilings and blow cool air will stain these fabrics with dust over the years. You can identify these dust satins by seeing darker areas throughout the upholstery. These stains can be cleaned and removed, but we strongly recommend a professional cleaning company for this job. Other stains that can be found on walls and ceiling upholstery are water satins caused by licks, and fingerprint stains caused by workers removing and reinstalling the upholstered panels to gain access to the electronics, piping or other systems installed under the ceilings or behind the walls. The technicians at Mega Yacht Cleaning have developed the necessary experience and specialty to clean the walls & ceiling upholstery aboard your yacht. We are yacht cleaning specialists and your satisfaction is guaranteed.