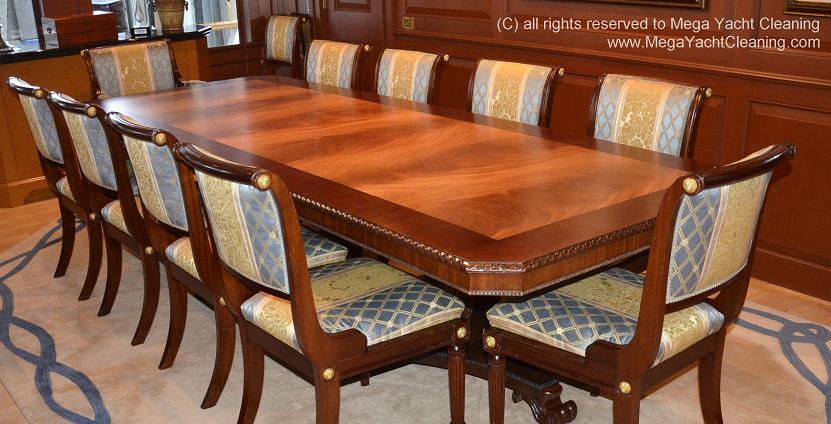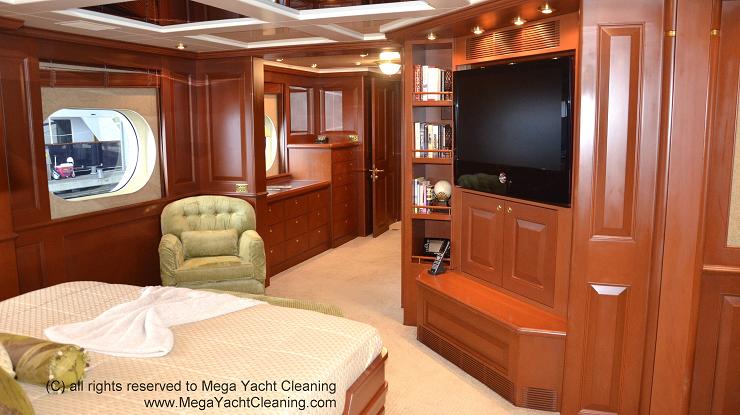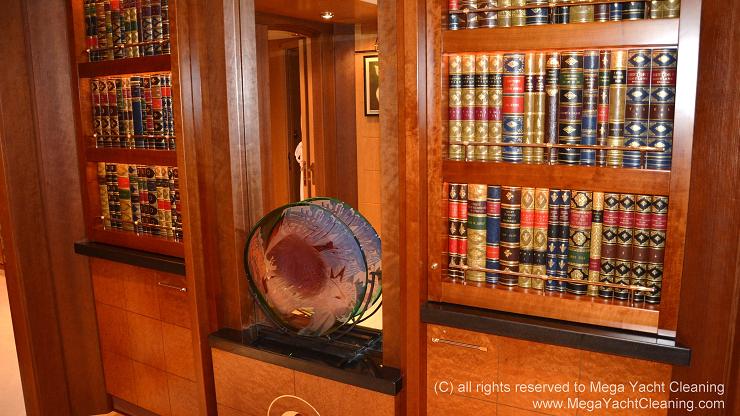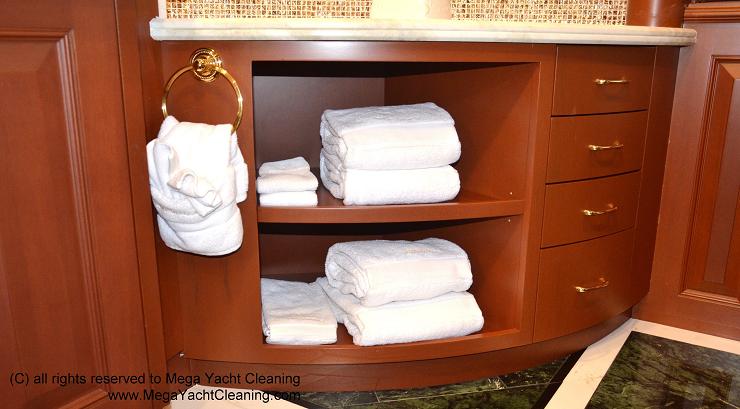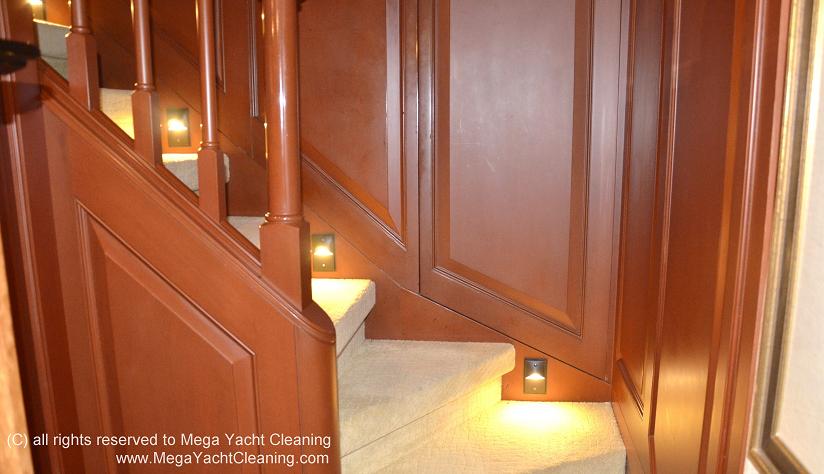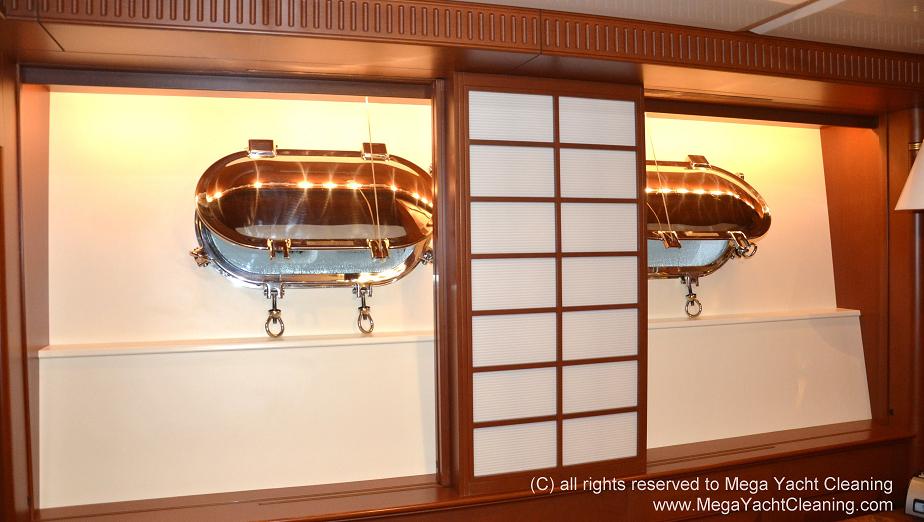 Wood Restoration & Refinishing
Wood Restoration, Painting, Cleaning, or Refinishing For Yachts
The wooden pieces in your yacht are probably some of your favorite furnishings. Whether they are pieces of art or antique cabinets, they require a special touch to clean and care for. That is why Mega Yacht Cleaning has partnered with a team of artists and master finishers to offer wood restoration, painting, cleaning, or resurfacing for yachts.
Exotic Wood Restoration And Refinishing For Yachts
Mega Yacht Cleaning utilizes a team of artists, conservators, and master finishers who specialize in the fields of wood restoration, finishing, art, and conservation. We are proud to offer these services to all of our yacht owners and operators throughout South Florida:
Wood & Fine Furniture Repair
Faux And Decorative Finishes
Restoration of antiques and specialty items plus fine art, sculptures, and frames
Mega Yacht Cleaning`s Comprehensive Service
The wood restoration and care team has more than 25 years of experience combined with artistic skills, educational background, a mastery of all techniques, and a thorough understanding of finishing products.
What is the end result? We provide our customers with museum-quality finishes and restoration on all of their yacht`s woodwork. Our team works on wood pieces both on the interior and exterior of your yacht.
To provide these services, we come to you. When you call us, we will work on your schedule and come to your slip in order to perform the restoration work.
Call Mega Yacht Cleaning at (954) 448-8899 to get in touch with our team of experts offering wood restoration, painting, cleaning, or resurfacing for yachts.